The colours of the Citroën DS in England and Commonwealth, by le Docteur Danche
version en français: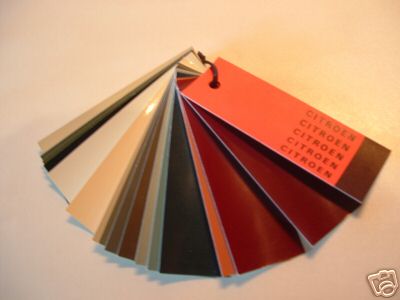 Some Citroën DS were produced between 1956 and 1966 in the Slough factory, in the suburbs of London, in very few quantities (9000 exemplaries?). I will try some day to present the characteristics of such models.
But for now, as an example for these models, here is a presentation of a remarkable brown DS 1962
And here is a guide of the official Slough colours. This is only a guide, as Slough could provide any colour provided it was in the ICI or Valentine catalogues (Ken Smith interview, Citroënian, April 2011).

Just click to see models illustrating the colour.